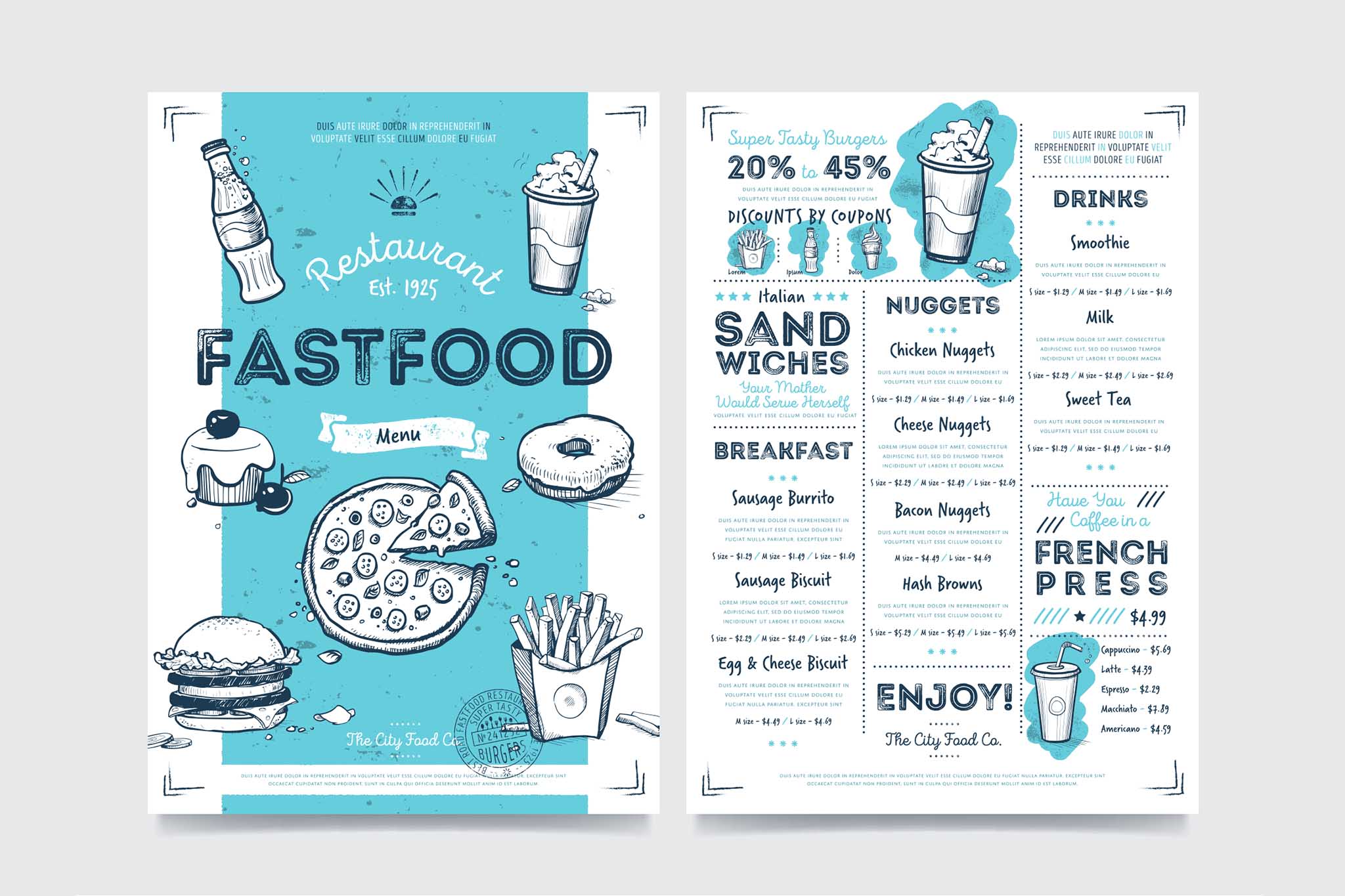 Menu Printing
When it comes to menu printing, our menu printing services can facilitate a wide range of designs and print styles.
The key thing with restaurant menu printing is quality, as a customer is much more likely to trust the quality of the food if the menu, they receive is clean, well printed, and easy to read. It is no good offering the finest 'catch of the day' dish if it never leaves the kitchen due to an issue with the food menu printing.
Takeaway leaflets and menus also remain as popular as ever with and with increasing numbers of diners now opting to stay at home and watch TV with a takeaway, we also offer takeaway promotion and cheap menu printing, and although our prices are low we don't cut compromise on quality and only use the best printing technology and paper for the job.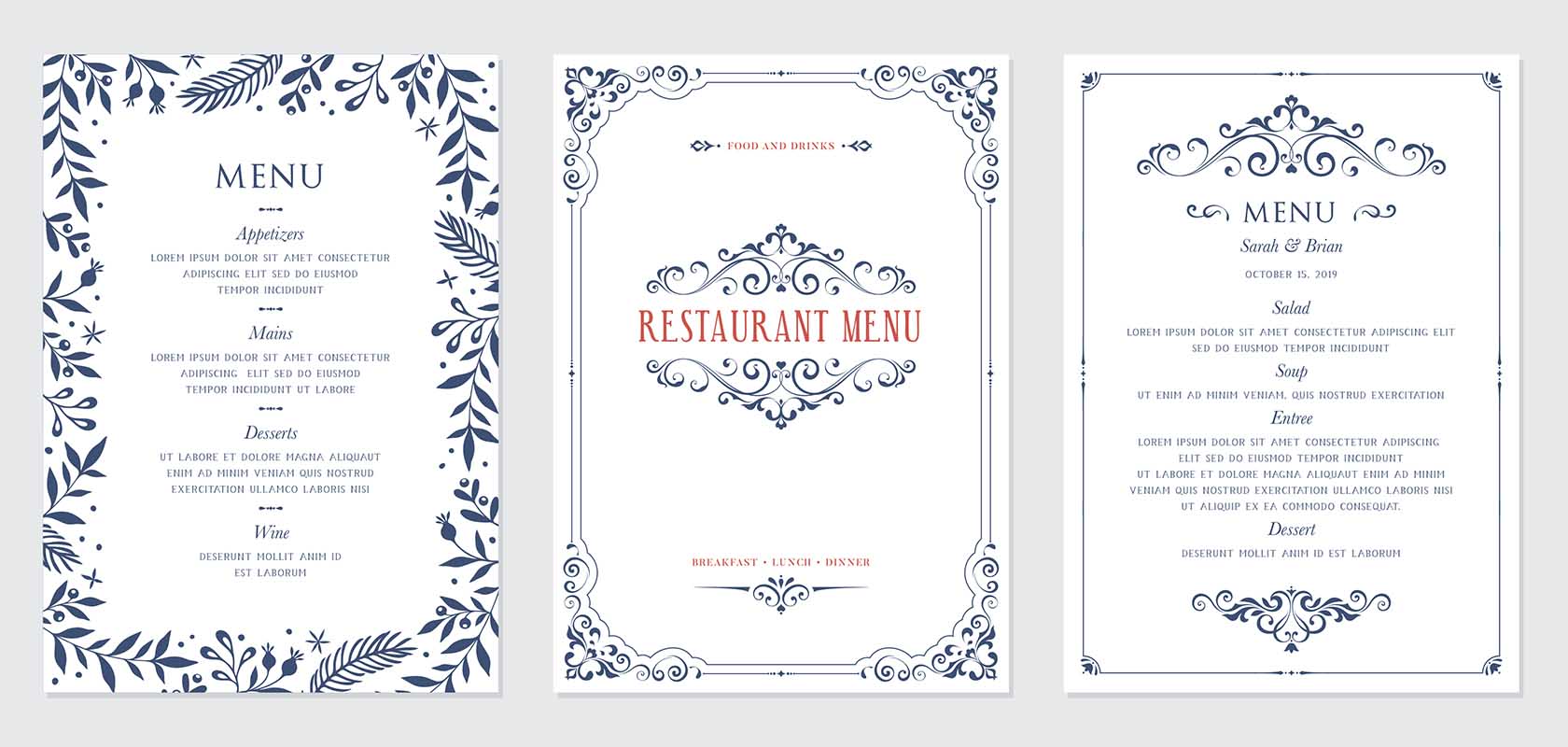 Disposable vs Permanent
We find time and time again, that restaurants are opting for print options which are more single use than the old traditional long-lasting menus. This is good for the customer as its much more hygienic and they are given a clean and clear menu each time. It is also good for the restaurant as they are much for cost effective. As our papers are FSC approved and fully recyclable it won't harm the environment either.
Customer Reviews
"I had already had one beautiful canvas made here for my mother in law so I returned on Saturday to see if they could accommodate my new request. I wanted to keep all my toddler's art work but not the piles of paper so asked if they could make a canvas collage for me. Sure enough they sent me a proof to change/authorise within hours and it was ready for collection the next day. Fast, Friendly, Professional Service. Thank you once again, we love it!"
Dionne Walker
"Just want to say a big thanks to all for the work carried out to turn a good photo to a fantastic one! And then print it to 50″ x 40″ fantastic canvas print. Not only that, turned it around in record time to hit a birthday deadline.. If you want top notch service and quality look no further…"
Steve D'ath
"We found an old photograph that had both our nans in plus others found blue sky whilst out shopping and are we glad we did they cropped and deleted people out of the photo and now we have a beautiful canvas of both our nans that looks like it was an original photo all we can say is an excellent company and excellent service thank you so much and we would willingly recommend you to anyone."
Colin Mayes
"My portfolio prints were absolutely perfect. I'm a professional photographer, so my images need to be printed accurately in order to show potential clients and agents. I was so thrilled with the way Blue Sky Printing handled my order. 100% would recommend!"
Sarah Brimley
Contact Us
Speak to an expert about menu printing today.
Need assistance?
Contact us today and speak to our print specialists.
Dependable Delivery
Protective Packaging
Secure Payment
Quality every time