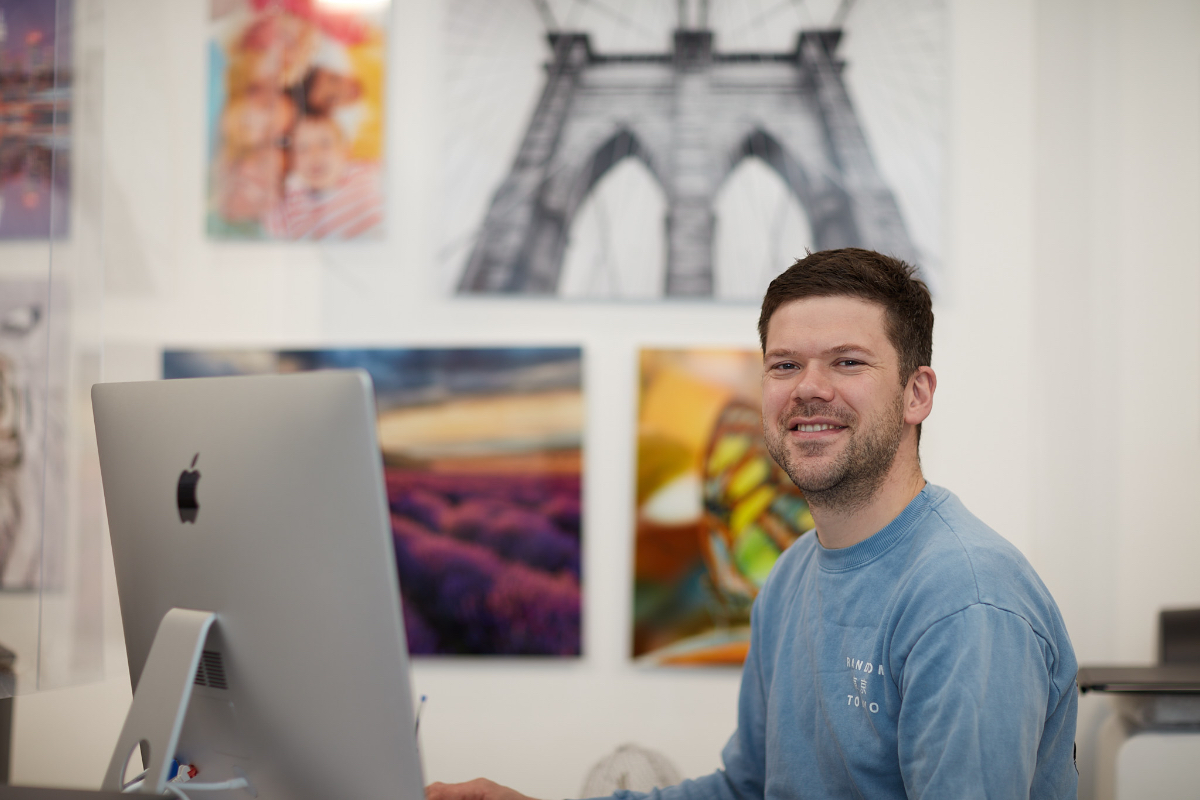 Printing in Chelmsford
We have been printing in Chelmsford since 2014 and could not be happier in such a growing and thriving city.
When visiting us in the Meadows Shopping Centre you can park a few minutes' walk away from our store which can be found close to the high street entrance. Alternatively, Chelmsford is very well connected by bus or train.
For the third year running now we have been proud to be the lead sponsor of the Chelmsford Photography marathon in which locals are encouraged to get out and capture Chelmsford in all its glory.
It is links like this to the local community, as well as our flawless service which have helped us build a reputation as one of the best printers in Chelmsford.
Our location
Blue Sky Printing (Chelmsford):
Unit 6
Meadows Shopping Centre
Chelmsford
ESSEX
CM2 6FD
(+44) 01245 690 392
[email protected]
Chelmsford Printing Services
Customer Reviews
"I had already had one beautiful canvas made here for my mother in law so I returned on Saturday to see if they could accommodate my new request. I wanted to keep all my toddler's art work but not the piles of paper so asked if they could make a canvas collage for me. Sure enough they sent me a proof to change/authorise within hours and it was ready for collection the next day. Fast, Friendly, Professional Service. Thank you once again, we love it!"
Dionne Walker
"Just want to say a big thanks to all for the work carried out to turn a good photo to a fantastic one! And then print it to 50″ x 40″ fantastic canvas print. Not only that, turned it around in record time to hit a birthday deadline.. If you want top notch service and quality look no further…"
Steve D'ath
"We found an old photograph that had both our nans in plus others found blue sky whilst out shopping and are we glad we did they cropped and deleted people out of the photo and now we have a beautiful canvas of both our nans that looks like it was an original photo all we can say is an excellent company and excellent service thank you so much and we would willingly recommend you to anyone."
Colin Mayes
"My portfolio prints were absolutely perfect. I'm a professional photographer, so my images need to be printed accurately in order to show potential clients and agents. I was so thrilled with the way Blue Sky Printing handled my order. 100% would recommend!"
Sarah Brimley
Need assistance?
Contact us today and speak to our print specialists.