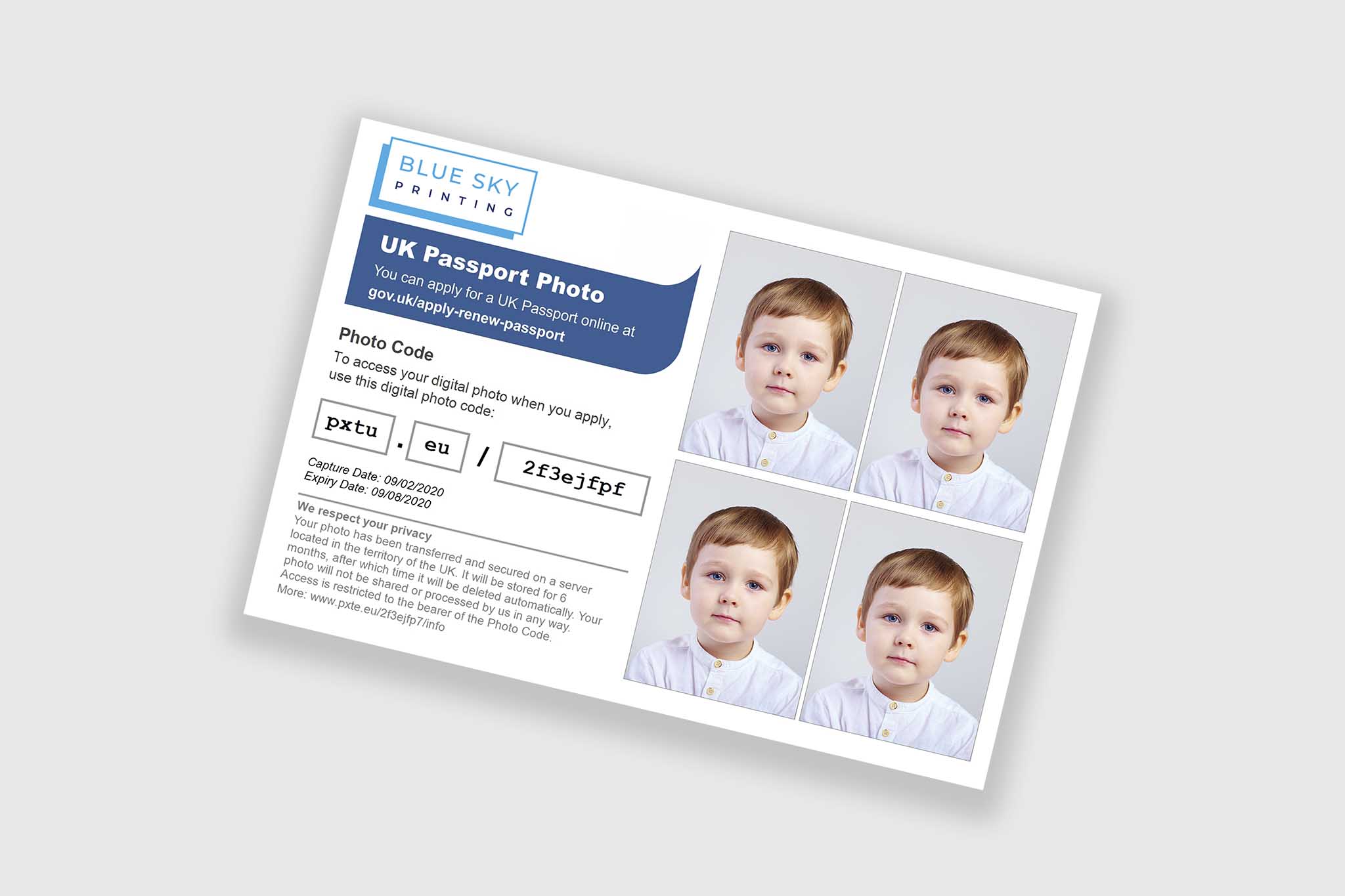 Passport printing in Chelmsford
Blue Sky Printing offer passport photo printing in Chelmsford which is guaranteed to be accepted without issues, providing you peace of mind that you won't miss your next vacation.
What makes our passport photo service in Chelmsford different is our focus on creating a photo you will be happy for people to see. We use a high end, professional camera which would normally be found capturing models on the catwalk. We also use extra lighting technology to ensure your image is well lit and flattering.
We now offer digital passport photos complete with the code needed for online application and our friendly Chelmsford team are always on hand to answer any questions you might have about the application process.
Don't forget! We now offer a worldwide visa photo service Chelmsford. This includes, US visa, Indian visa, EU, Schengen visa and more.
Contact us
Speak to an expert today about passport photo printing in Chelmsford.
Blue Sky Printing (Chelmsford):
Unit 6
Meadows Shopping Centre
Chelmsford
ESSEX
CM2 6FD
(+44) 01245 690 392
[email protected]
Need assistance?
Contact us today and speak to our print specialists.
Dependable Delivery
Protective Packaging
Secure Payment
Quality every time