Canvas Printing
From £28.00 – £240.00 (Includes VAT)
PRICES INCL. VAT
Canvas printing is our best-selling product and its clear to see why. Blue Sky Printing have over 20-year experience in hand stretching photo canvas and we have learnt a lot in that time.
All our canvas photo prints are professionally stretched inhouse by our incredible team. We like to treat every order as if it was going up in our own home.
We understand that when you want to turn your favourite images into canvas wall art, you want them to stay looking good. That is why each personalised canvas we print are made using genuine Epson HDX UltraChrome inks. They are archival quality meaning they won't fade, even in direct sunlight for at least 80 years. That is amazing considering some online suppliers will fade in just 6 months. We never compromise on quality.
Looking for large canvas prints or panoramic canvas prints? We can make your order to measure so whatever size you need, we can help.
Order online for fast turnaround or visit us in our Chelmsford or Colchester stores for same day canvas prints.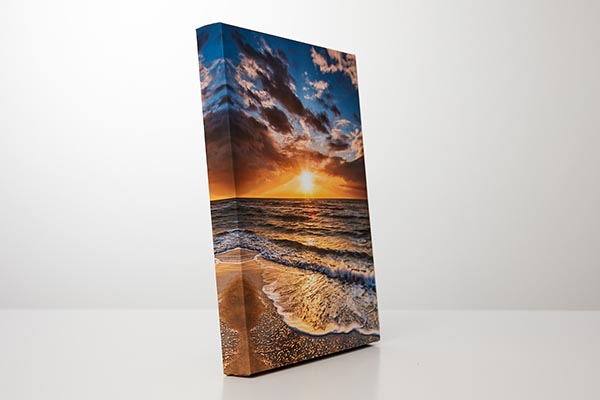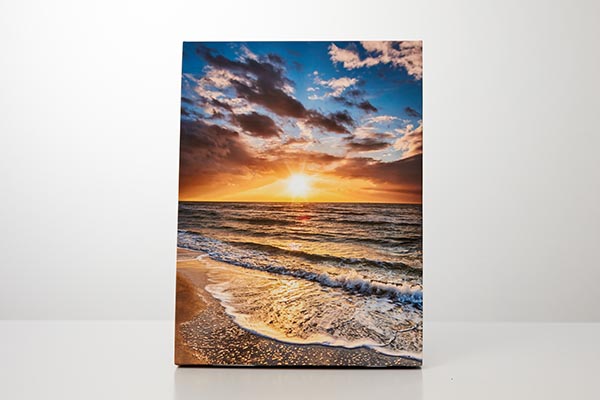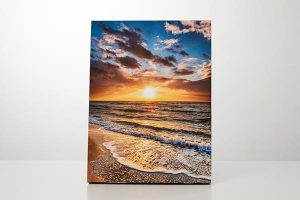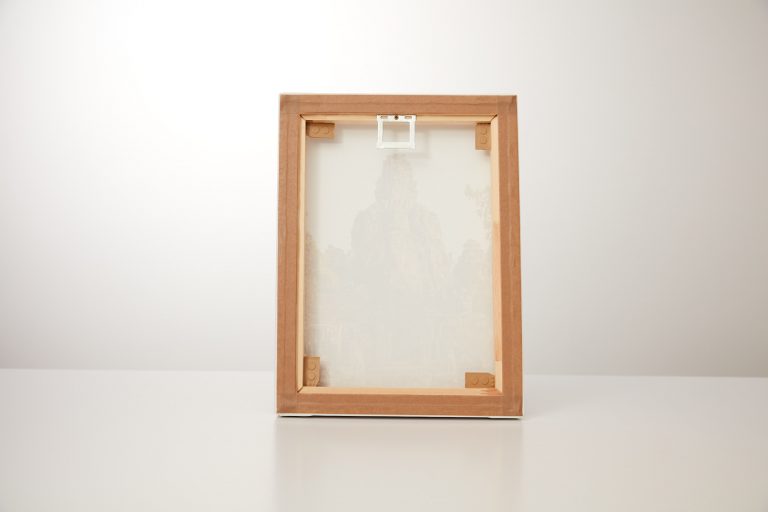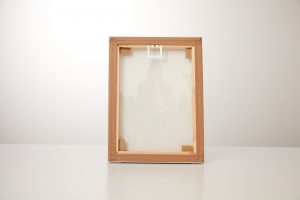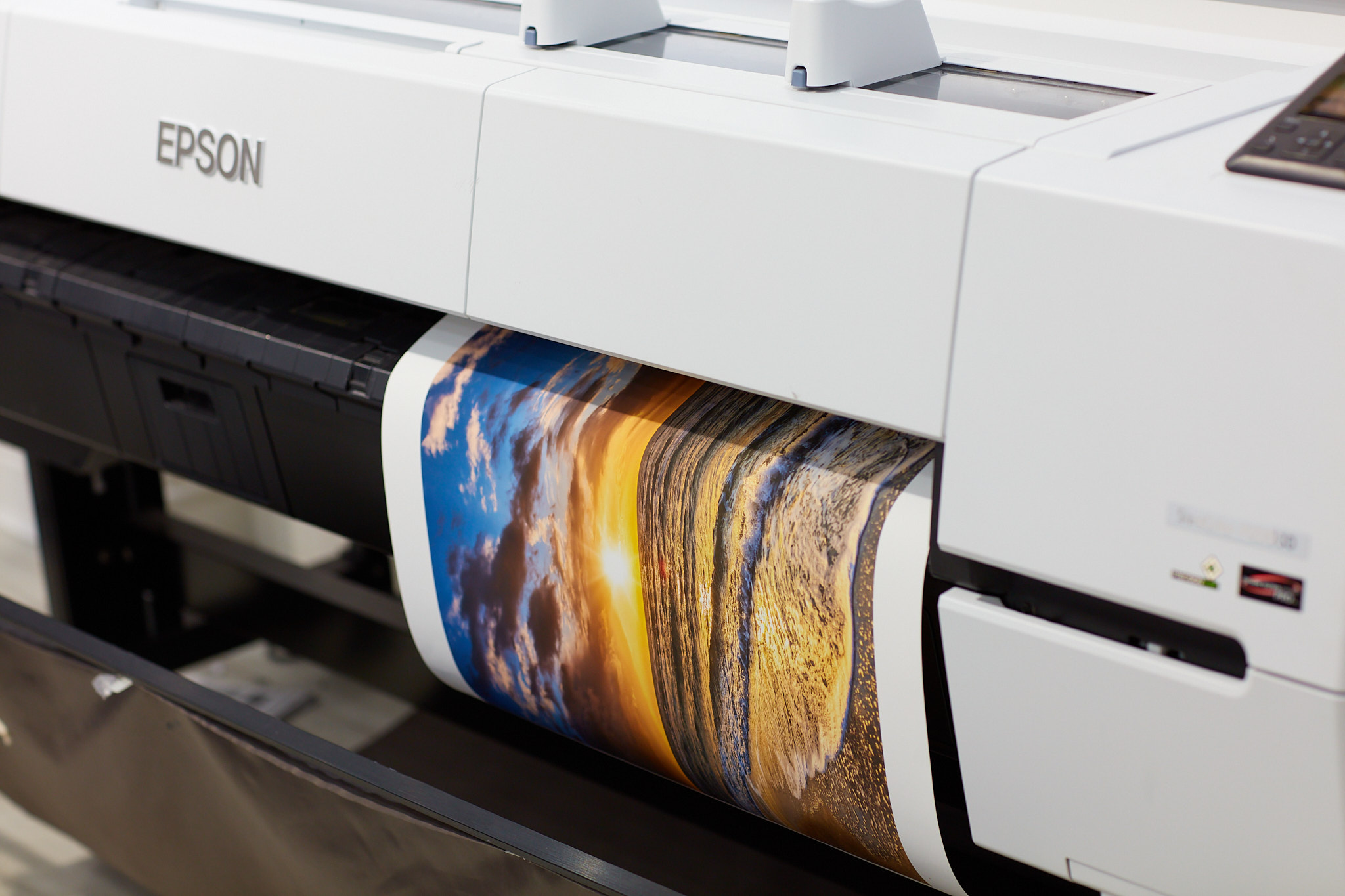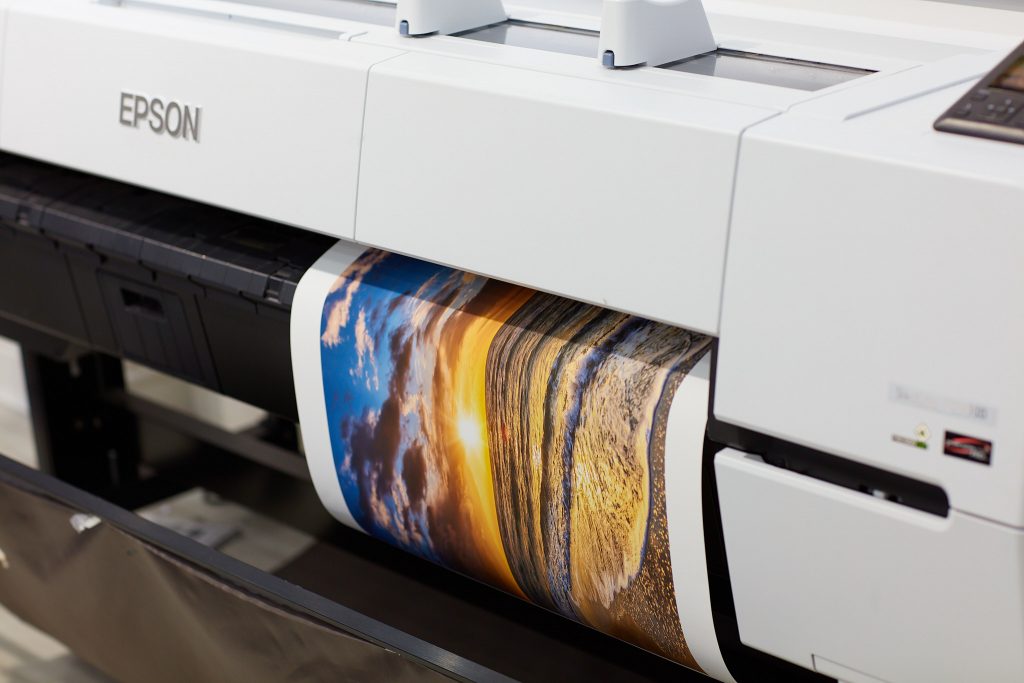 Canvas printing process
Technology can only get you so far with printing. Our print team have decades of experience in creating prints which are colour accurate and professionally stretched.
Each stage of the production flow has been finely tunned to optimise the finished output of your image or artwork.
From screens to room lighting, data storage to calibrations, every step has been considered to guarantee consistency.
Finishing Options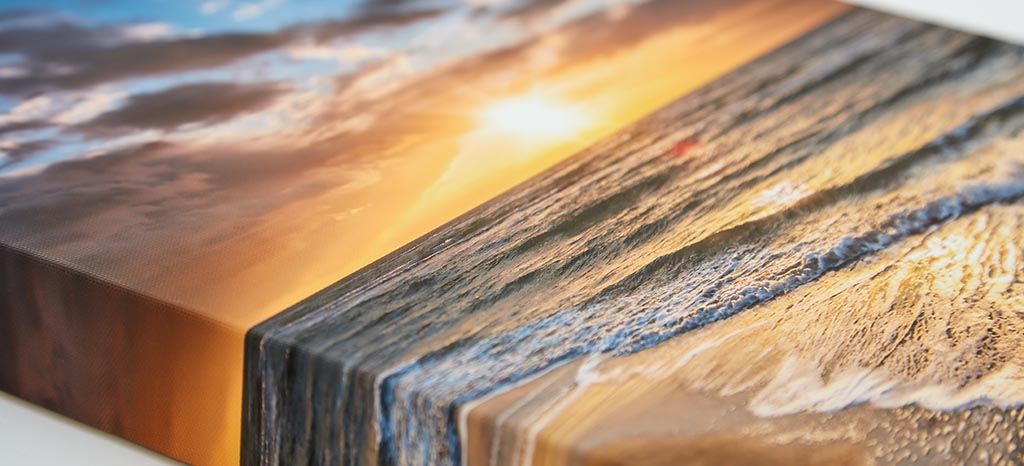 Standard Canvas Prints
Solid Pine frames - FSA APPROVED
Fade proof for 80 years
Professionally Hand Stretched
Colour Balanced
Ready to Hang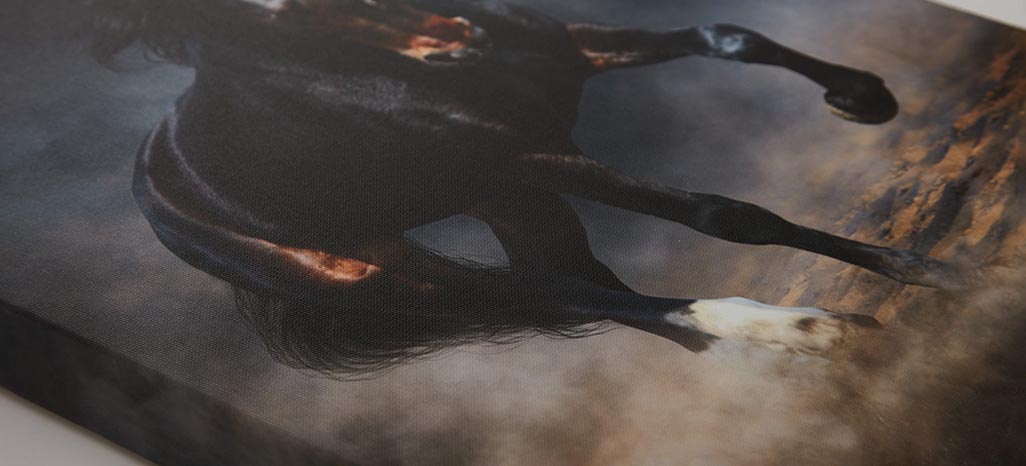 Premium Canvas Prints
Solid Pine frames - FSA APPROVED
Fade proof for 80 years
Professionally Hand Stretched
Colour Balanced
Ready to Hang
Heat Sealed Wipe Clean Coating
Edge Options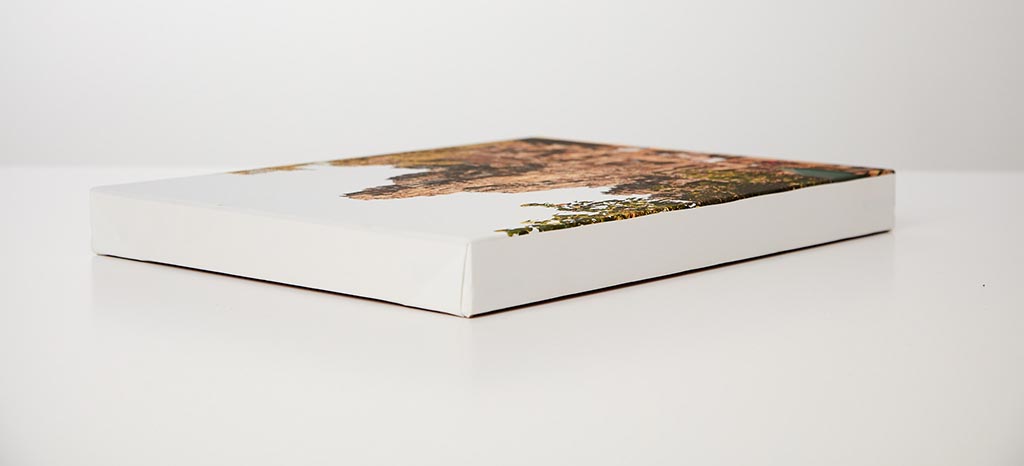 White Edges
White edges on the canvas print create the illusion that the image is floating away from the wall so it won't clash with your existing home decor. We normally recommend white edges for prints that have people and objects near the edge of the image.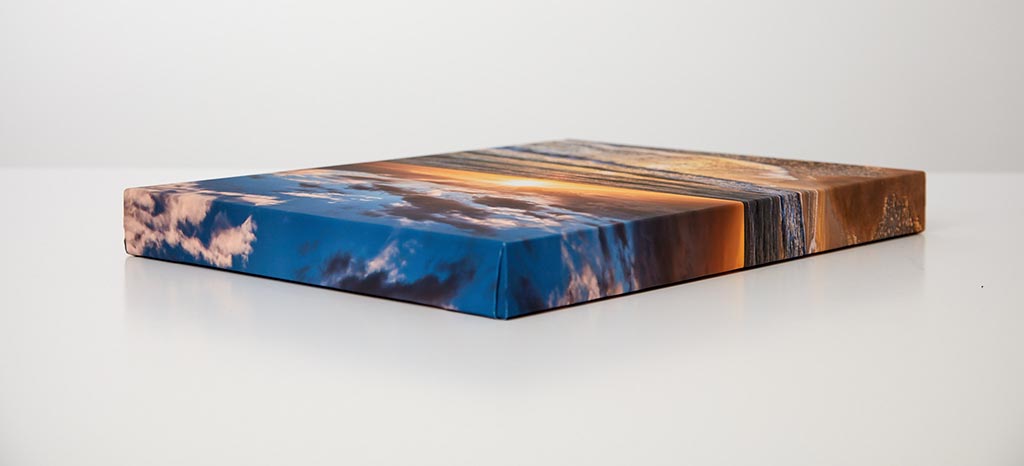 Mirrored Edges
Mirrored edged canvas prints are great if you would like the photo to extend around the side so not to loose any of the image from the front. We take a section from the front of the image and mirror it around the sides.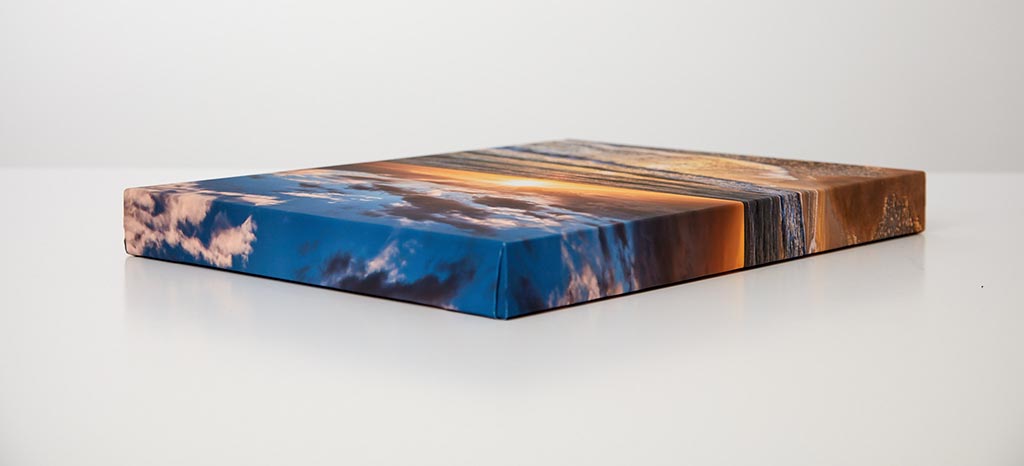 Wrapped Edges
Wrapped edged canvas prints are similar to mirrored but we use your original image to wrap around the sides. This can give a very sleek and 3D effect because from a distance the edges blend with the main front image. You have to be careful not to select wrapped canvas print if there are people and objects close to the edge of the image as these will be wrapped around the side.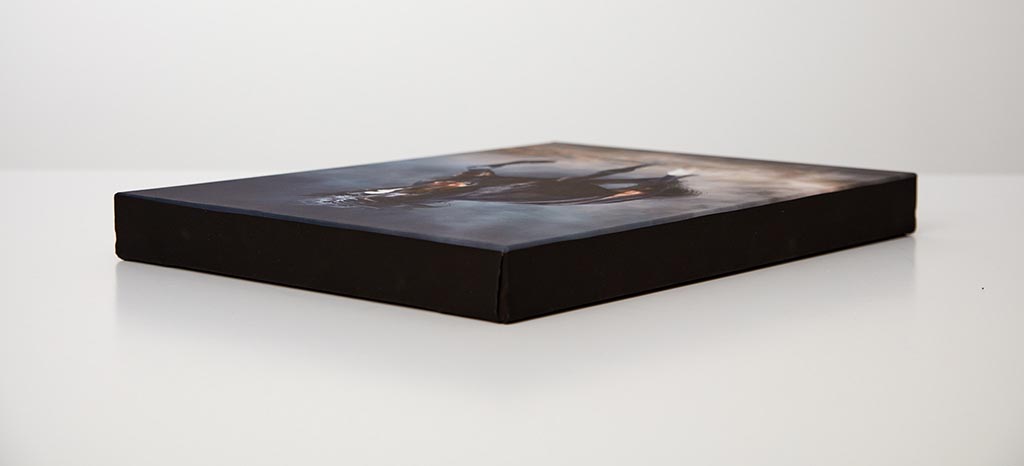 Black Edge
Black Edges on canvas prints can create a striking and bold effect that can really emphasise an image on the wall. Suited to rooms that have a dark wall decor already. Black ink is more fragile so we recommend a premium canvas because it is scratch resistant.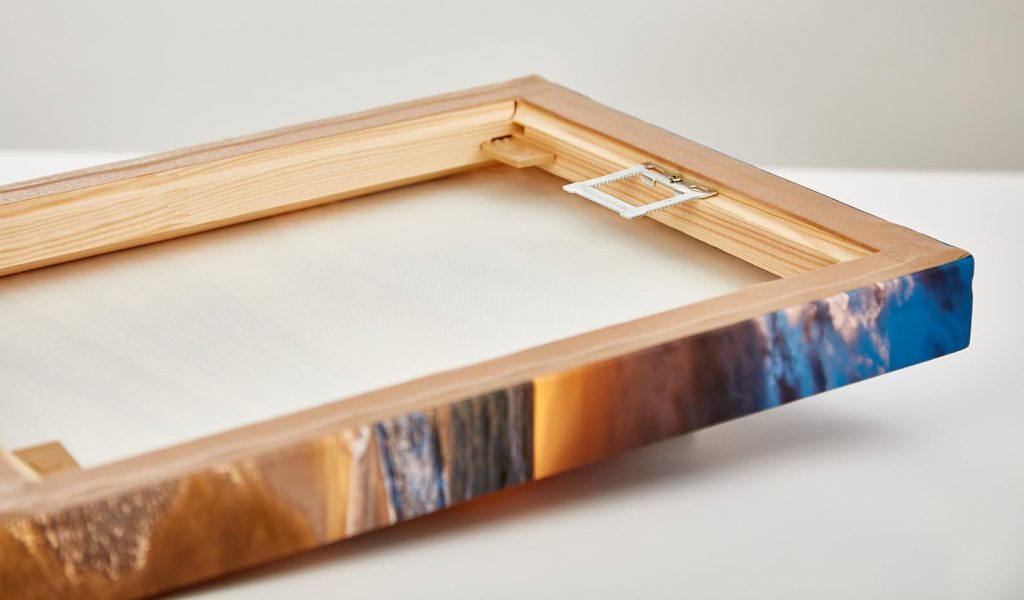 Ready to hang.
We supply all our canvas prints with a professional bracket on the back so it is ready to hang. All you need is a picture hook or nail to fix to your wall. No need to worry about holes in the wall because you can also use self adhesive hooks.
Canvas Prints are perfect for all home or office applications because they are so versatile. The only thing to consider is what room it is going in and shape of your image. For instance kitchens, bathrooms and high traffic areas we recommend the premium canvas because they are crate and water resistant. Canvas prints for offices are normally used to create as much impact as possible. We recommend to go as big as possible for maximum impact.
Need assistance?
Contact us today and speak to our print specialists.
Dependable Delivery
Protective Packaging
Secure Payment
Quality every time