Acrylic Printing
From £82.00 – £250.00 (Includes VAT)
PRICES INCL. VAT
Keep your memories alive with our acrylic printing service online or in-store. At Blue Sky Printing, we only use the best materials and tools when creating your acrylic photo prints and never compromise on quality. Our ready to hang acrylic prints will not fade, even when hung in direct sunlight and will last for a minimum of 80 years without degrading.
We've made the process of acrylic photo printing easier than ever. You simply pick the size, upload your image, and that's it. Blue Sky Printing have 20 years experience producing acrylic wall art which means you can trust us time and time again.
An acrylic photo from Blue Sky Printing will really turn heads. We can print large acrylic prints as well as panoramic acrylic prints if you have a long photo and enough wall space.
Your order will be posted safe and securely. Alternatively you can collect acrylic pictures from our high street stores in Chelmsford & Colchester.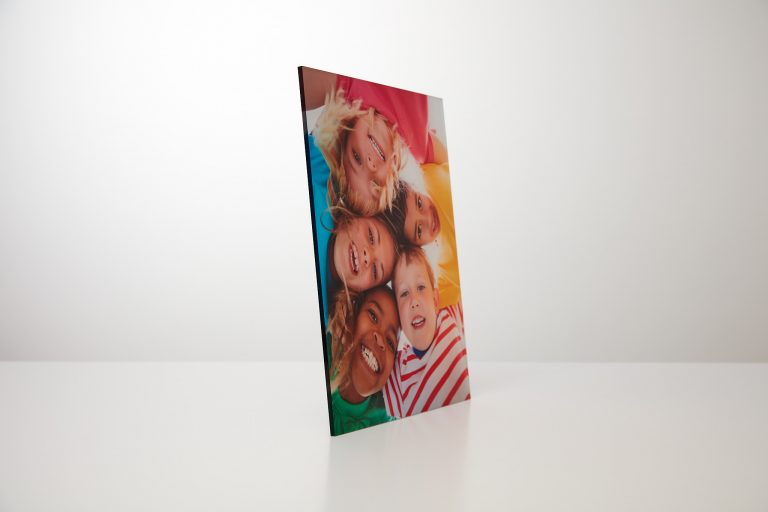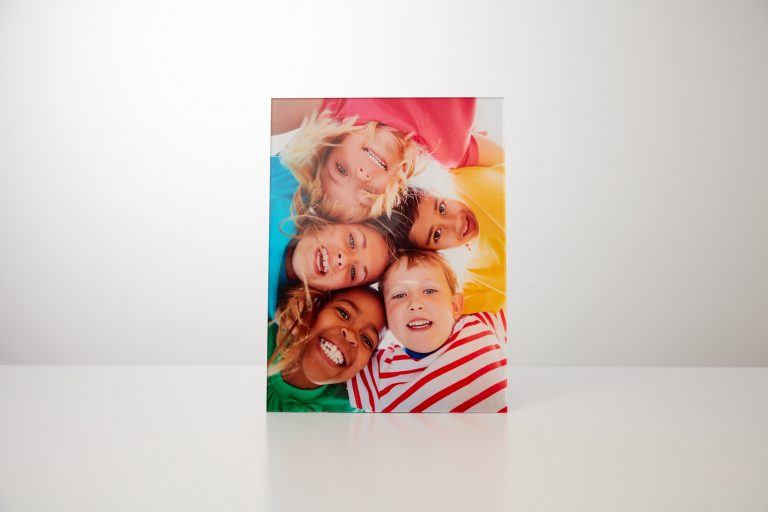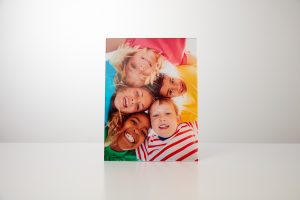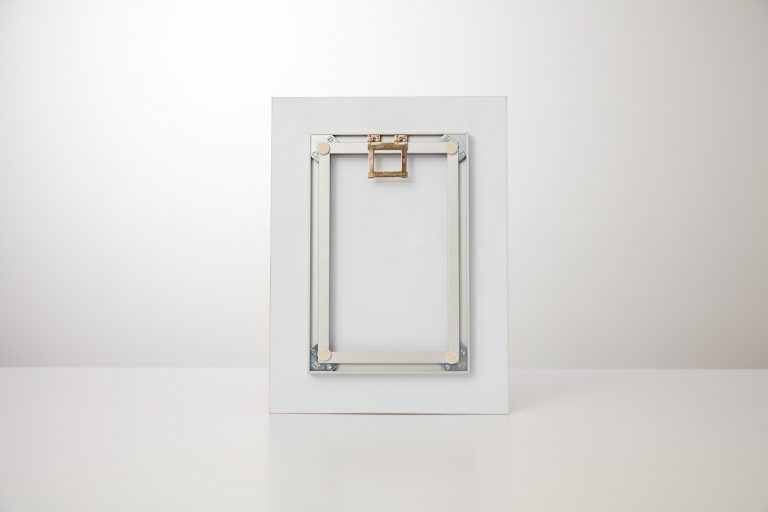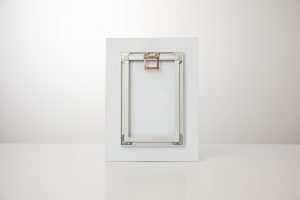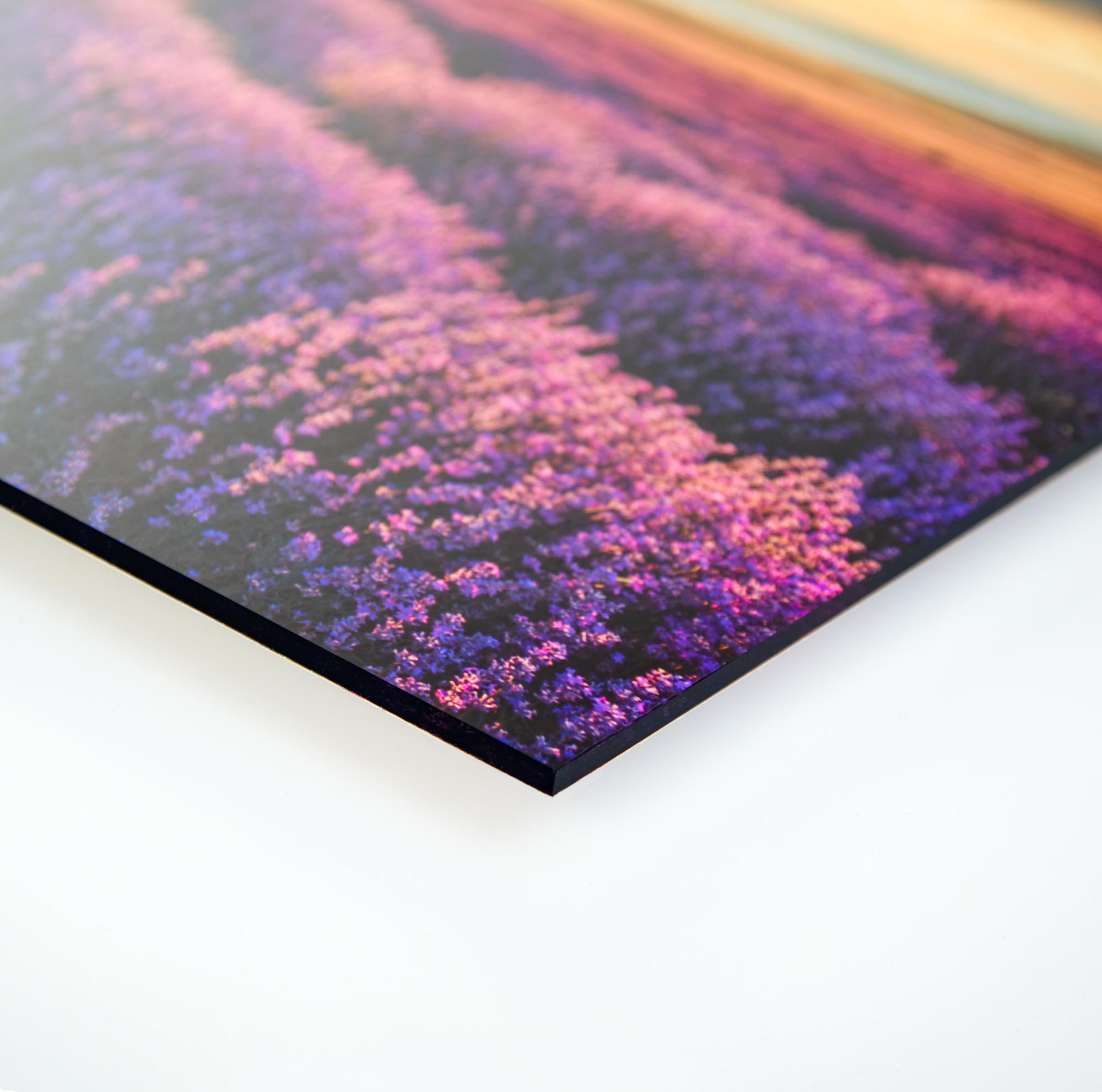 How are acrylic prints made?
We invest a great deal of time and effort in the production of your HD acrylic prints, ensuring you receive nothing but the finest Giclée Acrylic Print.
To start with we print your image onto fine art glossy paper; which is archival so won't fade in sunlight for over 100 years. We then face mount the print to the 5mm thick acrylic panel using an optically clear adhesive. All that is left to do now is to ensure the ensures are diamond polished and mount a strong aluminum subframe to the image for extra rigidly and easy hanging.
Rigorous testing and quality checks are in place throughout to eliminate any faults.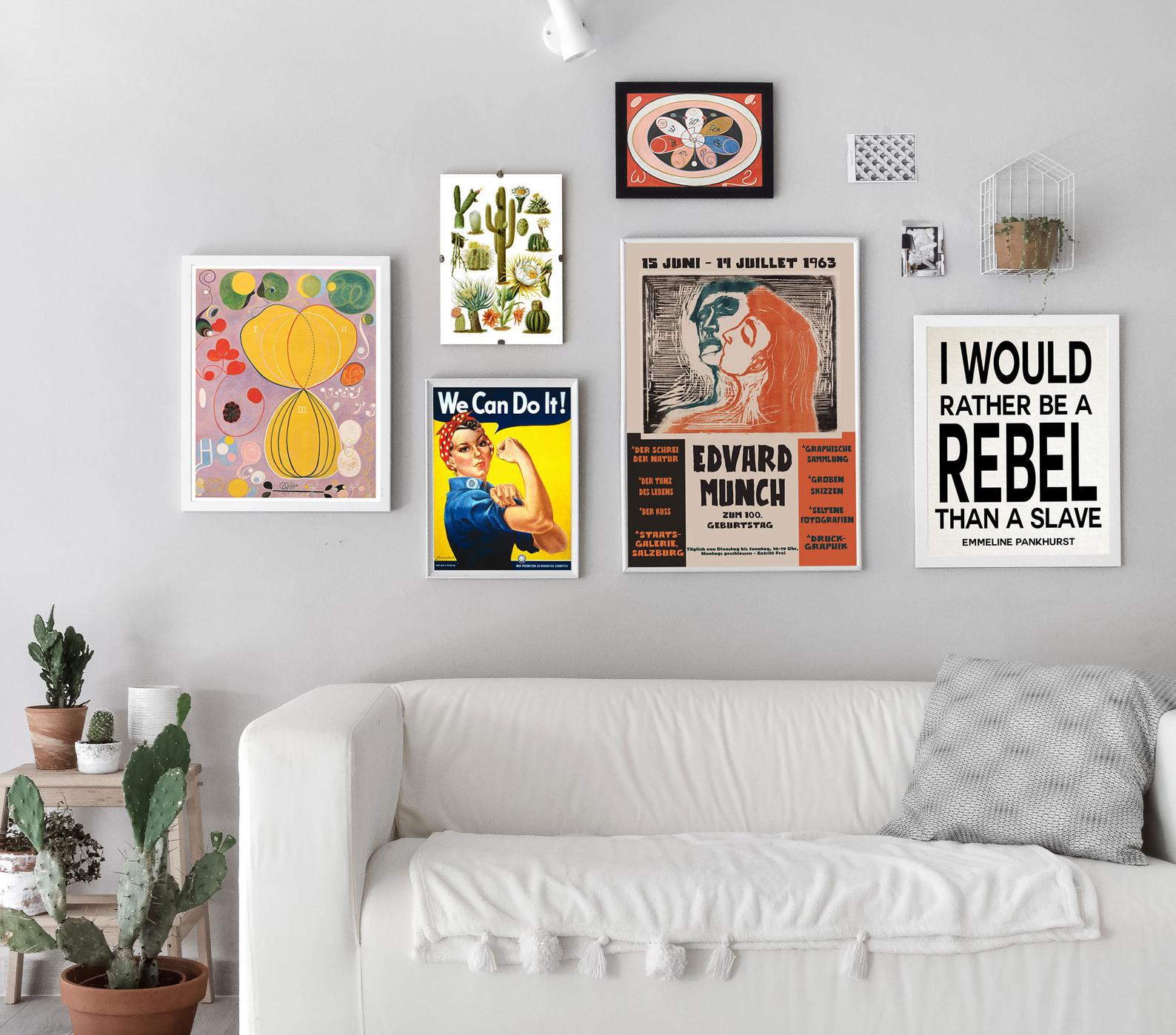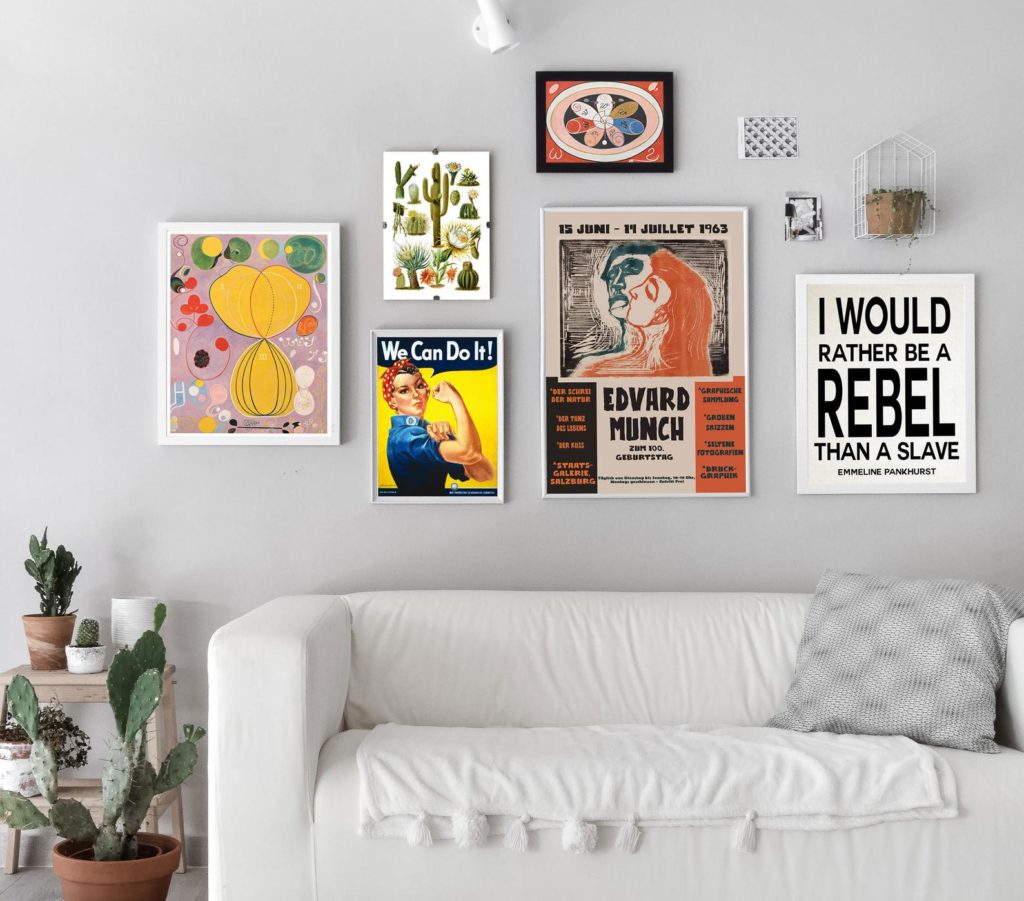 Get creative with photo wall layouts
Creating a photo wall at home is easier than you think and can transform the look and feel of a room. Have a look online for inspiration like Pinterest and Instagram and we can help turn your dream wall into reality.
Pick a theme - Photo walls work really work well they tell a story, like 'family time' or 'holiday memories'.
Dont be afraid to break the rules - a popular look is to have all the prints line up exactly with equal spacing. However, you can make a big statement by varying the picture sizes and formats. Be bold!
Blue Sky Thinking
Acrylic Prints vs Aluminum Prints
Both Acrylics and aluminum prints will give an image an ultra-vivid, HD high gloss effect which will surely compliment any image. However, there are a few subtle differences that might be worth considering.
We normally recommend aluminum prints over acrylics if you are picking regular photo proportions. This is because aluminums are much lighter and can be more scratch-resistant. However, the 5mm depth of an acrylic print is something which can't be recreated with an aluminum if that it the look you are going for.
We never print directly onto the acrylic
We are proud to say that we never print your image directly onto the acrylic panel itself - this process is a lot cheaper, hence why so many online printers use it. However, by printing directly onto the panel, the image quality is significantly reduced. Printing directly onto acrylic uses a print method known as UV printing and it is not able to reach the same colour range as our archival Giclee Pigment printing can. Direct printed acrylic will only give you a flat, non-vibrant finish which we are simply not willing to give out to our customers.
Custom size Acrylic Prints
Acrylic Prints are perfect if you would like to achieve a high gloss ultra HD finish on your print but it needs to be an exact size or larger than our aluminium prints go up to. We can product acrylic prints to your exact measurements; right down to the mm. Therefore, if you have a particular space on the wall or need a custom splash back made to measure then the acrylic print is perfect for that.
We can also create panoramic acrylic prints as well as large format acrylic prints.
Need assistance?
Contact us today and speak to our print specialists.
Dependable Delivery
Protective Packaging
Secure Payment
Quality every time