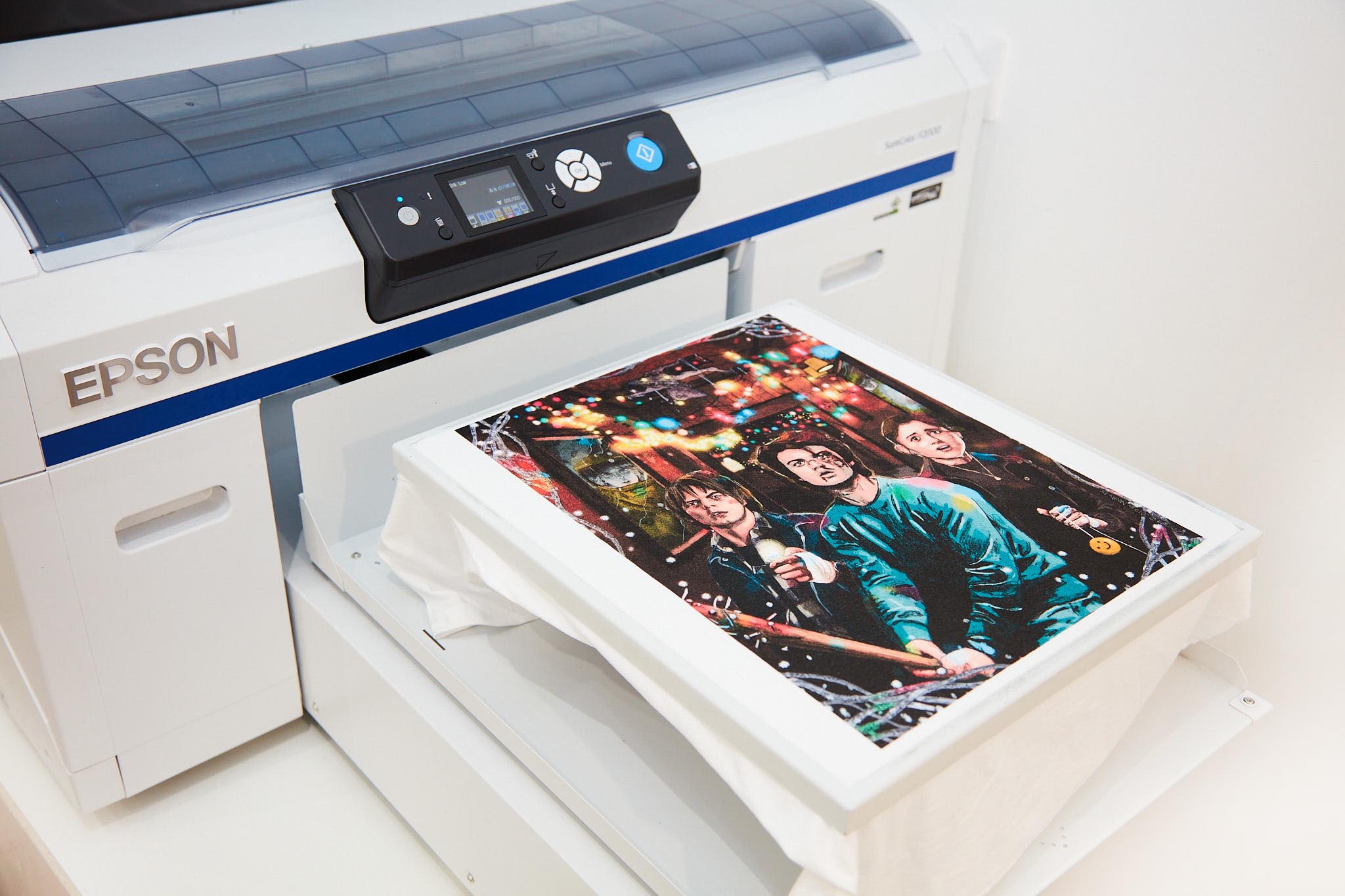 T-shirt printing in Chelmsford
If you are looking for t-shirt printing in Chelmsford, then look no further. Here at Blue Sky Printing, we are able to print t-shirts for all occasions including stag dos, hen dos, and charity events. We are also offer workwear printing in Chelmsford and provide this service to an ever-growing number of local businesses.
For many years now, we have been the go-to place for custom t-shirts in Chelmsford and all of our custom t-shirts are of premium quality and machine washable. Our print-cut vinyl process is perfect for chest pocket logos or pictures on dark garments that need to pop, and if it is just text, we have hundreds of different coloured vinyls for you to choose from. For super soft feel prints on lighter garments, we recommend our Direct to Garment printing (DTG Printing).
The ever-popular Chelmsford Marathon is a big time of year for garment printing in Chelmsford and we are one of the best places to get your name printed running vests and t-shirts. No matter your garment printing needs, why not pop in and see us today.
Contact us
Speak to an expert today about t-shirt printing in Chelmsford.
Blue Sky Printing (Chelmsford):
Unit 6
Meadows Shopping Centre
Chelmsford
ESSEX
CM2 6FD
(+44) 01245 690 392
[email protected]
Need assistance?
Contact us today and speak to our print specialists.
Dependable Delivery
Protective Packaging
Secure Payment
Quality every time